Welcome from the Boca Raton Firefighter & Paramedic Benevolent
Contact Us
Welcome to the Boca Raton Firefighter & Paramedic Benevolent Website. Please click on any of the icons or topic buttons for more information. If you cannot find what you are looking for, or if we can be of further assistance, please contact us at admin@bocares.org.

We would like to take this opportunity to thank you for your consideration in making a donation to our organization. The main purpose of our organization is to be able to serve and provide assistance to those within our community. We are very involved in raising funds to support youth organizations and other worthwhile causes, such as the Boca Raton Fire Explorers, Children's Burn Foundation of Florida, college scholarships, etc.

We also support various Fire-Rescue related activities that enable your local firefighters & paramedics to provide the highest level of service in the country. Some of these include helping to underwrite costs associated with obtaining needed equipment, attending educational seminars, and participating at various competitions, such as the nationally recognized Firefighter Combat Challenge competition.

The Firefighters of Boca Raton truly appreciate your generosity in helping our organization serve the community in a better way. If we can be of any assistance or if you need further information, please feel free to contact us.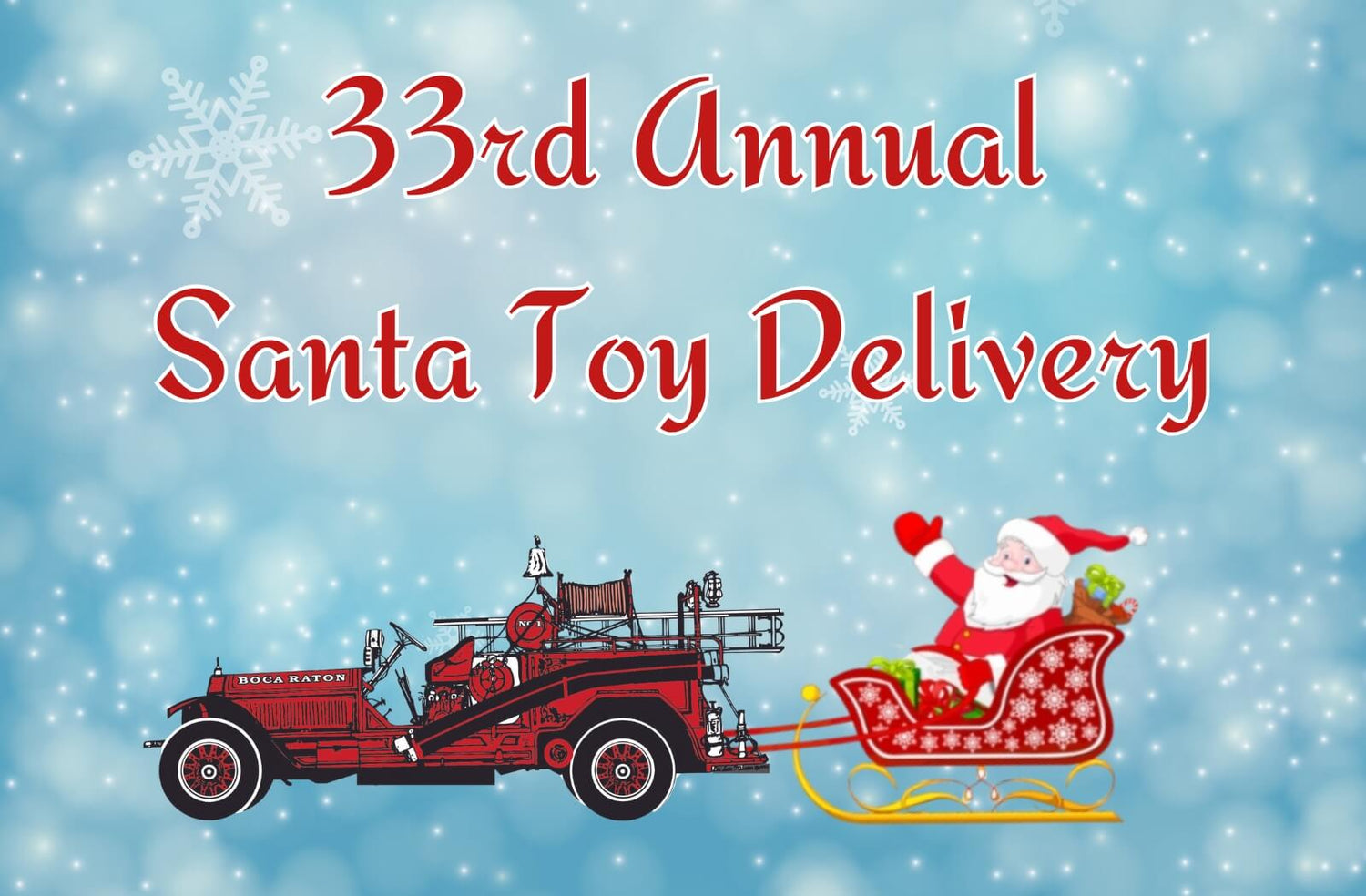 A great event for the kids!
Santa will arrive in a fire engine and deliver your gift to your child.
Event Details